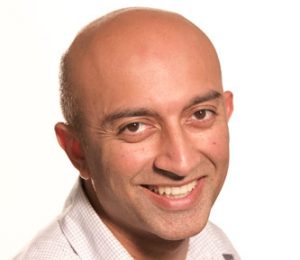 Vinit began his film work as a Boom Op after an established legal career.
As a law clerk, he drafted the court's decision Bowers v. MacKenzie, a landmark New York State Division of Human Rights case, which was the basis of the film Philadelphia.
As a public defender, he represented women seeking child support and fathers claiming joint custody in family court. In criminal court, he safeguarded the rights of people who allegedly committed felonies and misdemeanors from murder and rape to DWI. He fought for refugees claiming political asylum in federal immigration court. He litigated for artists claiming copyright infringement in the Second Circuit federal court. In the private sector, at Chemical Bank (now Chase-Morgan) he handled commercial real estate cases for Americhoice (the only ethnically owned US health insurance carrier) he upheld healthcare facing insurance claims.
Vinit quit his Wall Street counsel job to become a Grip on a feature film in New Hope, PA, for $50 a week. Moving through the ranks, he found his passion in the field audio production. For over two decades, he enjoyed work a freelance Sound Mixer and Boom Operator.
As a tenured Associate Professor in the Film Department of Brooklyn College, City University of New York, he began exploring a directorial aesthetic. He produces and directs documentary stories about those under-represented who have compelling stories to tell while exploring the connections between development and sustainability, democracy and diversity, and the reality of facts and perspectives of truth.
Vinit's films have enjoyed honors, awards and screenings worldwide. Living River garnered seven awards and honors, screening at a dozen festivals. Quest for Energy garnered a dozen awards and honors, screening at over fifty film festivals and in thirty theaters, including the United Nations TV channel.
His current focus is on marginalized peoples, with films like Only One Child following migrant workers under the One-Child Policy (in post-production), Sally From Syria (in post-production), documenting an LGBTQ Syrian woman seeking refuge in Berlin, and Mosaik (in post-production) about people dying with dementia who tell their own version of "the facts." and follows the disappearing South Indian Chinese minorities of Kolkata's shrinking Chinatown in Smaller Chinatown (in post-production).
He practices his deeply held philosophy to leave no footprint behind in how he lives and how he works in film. He employs the Best Practices of Sustainable Filmmaking.
His film work is viewable on IMDB.
His medium-format film photography is viewable on Instagram.
His photography work on classic Clocks of New York is available.
He supports Asian American / Asian causes at AAARI.
He is proudly part of the strong 99%. He can be contacted through the university.