In Production for Feature Doc (about 70 minutes) made in Germany and edited in NYC. Release date December of 2022.
Logline: Just when things couldn't get worse, a filmmaker shows up.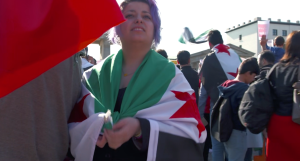 Twenty-one year old and LGBTQ, Sally escapes war-torn Syria to seek refuge in in Berlin. Her host in Hamburg rapes her and she flees again. In addition to the rape, there is a violent rumble at her refugee shelter, which triggers a panic attack that lands her in the hospital. Helpless and alone and unable to understand German, she has now lost all her power and dignity, setting off all sorts of conflicting emotions spiraling into an identity-crisis.
To overcome her powerlessness, Sally finds a temporary safe-house.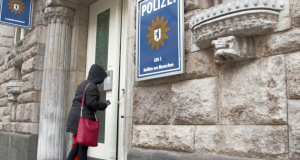 She also files a sexual assault charge against her Hamburg host. She hopes to be vindicated but the police close their criminal investigation.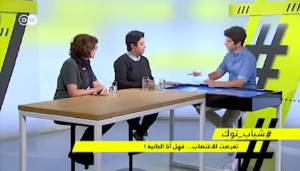 Still needing to reclaim her dignity, Sally appears on a national talk show to warn women about social media trolls like her assailant.
Instead of a thank-you, she gets a slap in the face as her Arab community blames and shames her for inviting the rape. Ashamed, sad, and isolated, Sally loses it; she cuts herself and overdoses. In the hospital, Sally discovers that she has Personality Disorder. All her years of unexplained anxieties, the sudden panic attacks, and her urges to hide from an imploding world, were all now pinned to a single reason: her own mind and she was powerless to change it.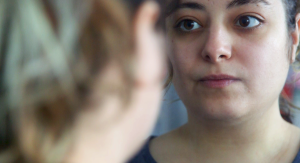 Sally wonders about her whole existence and why she ever left Syria.
She then goes dark on Facebook. Wanting something real, Sally explores her sexual freedom in the Berlin club scene.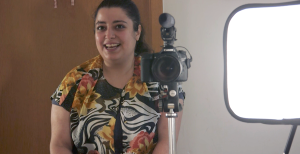 Still unsatisfied, she gets sucked back into the seductive Facebook world, falling in love with an Israeli woman from a chat group. She learns filmmaking in her refugee camp and then opens up to collaborate with Vinit, regaining the power she had lost to tell her own story.
After three years in Germany, Sally begins a new life studying the human mind and psychology in Hamburg University. She lives with her boyfriend and her puppy as her best friend. She finally enjoys all the benefits of being a German resident.