Film Notes         Screenings & Awards         Personnell         Sustainability Note
---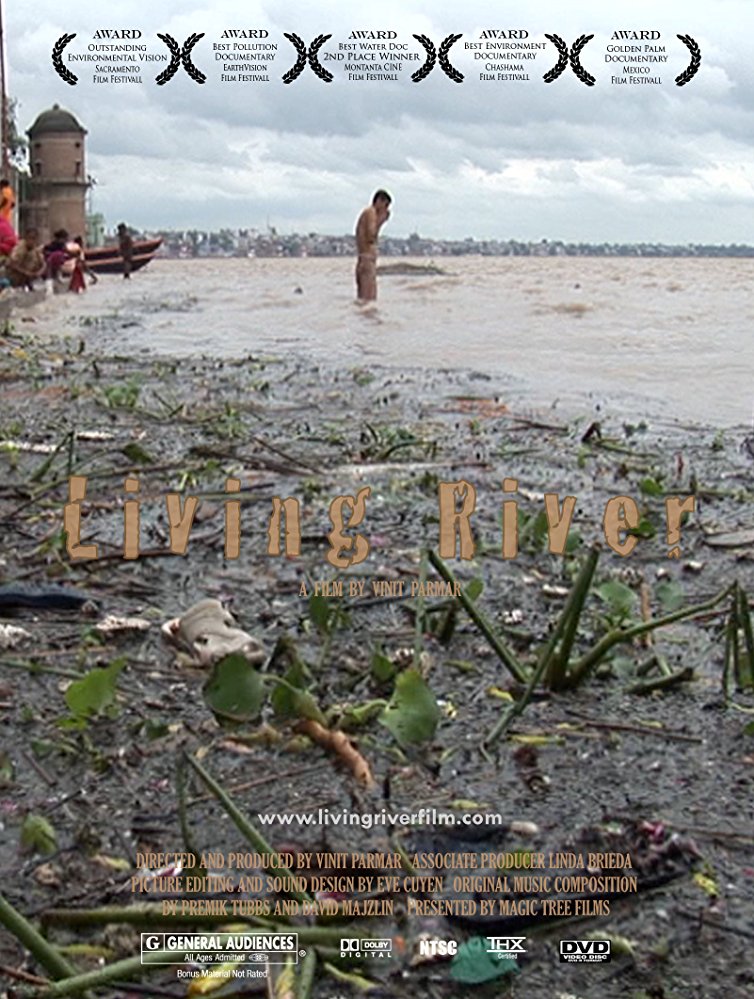 400 million people bathe and pray to a holy river. It's India's most polluted river. Who will save it? View the 2-minute Trailer
Living River (iTunes FVOD 2015-2018) is a groundbreaking and up-close look at the pollution that's been an ecological scourge troubling the revered Ganges River in India. The film delivers a rarely seen and authentic view of the life at the river's edge and the people struggling to compel change. With unprecedented access, the film brings to light an age-old industry of leather production in jeopardy, bringing in USD$4 Billion to the Indian economy at a cost of degradation of the environment and the health of the residents. Government corruption, poor accountability, and lack of public awareness are the perfect storm for neglect, pollution and death.
Hindus profit from the skin of "holy" cows while polluting the "sacred" Ganges River, while these folk pray and bath in the river.
The film highlights all the red flags in India today: an inadequate water system, illegal activities by industry made possible by weak implementation of government agencies, major corruption, and lack of public awareness.